We're planting 100 trees in Madagascar with each artwork purchased. Not 1 tree, not 10 trees, 100 trees!

Why? Well, why not? Our climate and environment are in a crisis. Planting trees restores wildlife, sucks carbon out of the atmosphere and reduces poverty in communities most vulnerable to the impacts of the climate crisis.
Madagascar is one of the poorest countries in the world but also one of the most diverse, with over 200,000 species of plants and animals that don't exist anywhere else in the world.
Extreme poverty has led to entire forests being cut down for fuel, wood, mining and agriculture. Over 90% of Madagascar's original forests have been destroyed, displacing entire animal species and further exacerbating poverty for local communities.
We're working with our planting partner to restore both coastal Mangrove and in-land tree species in Madagascar.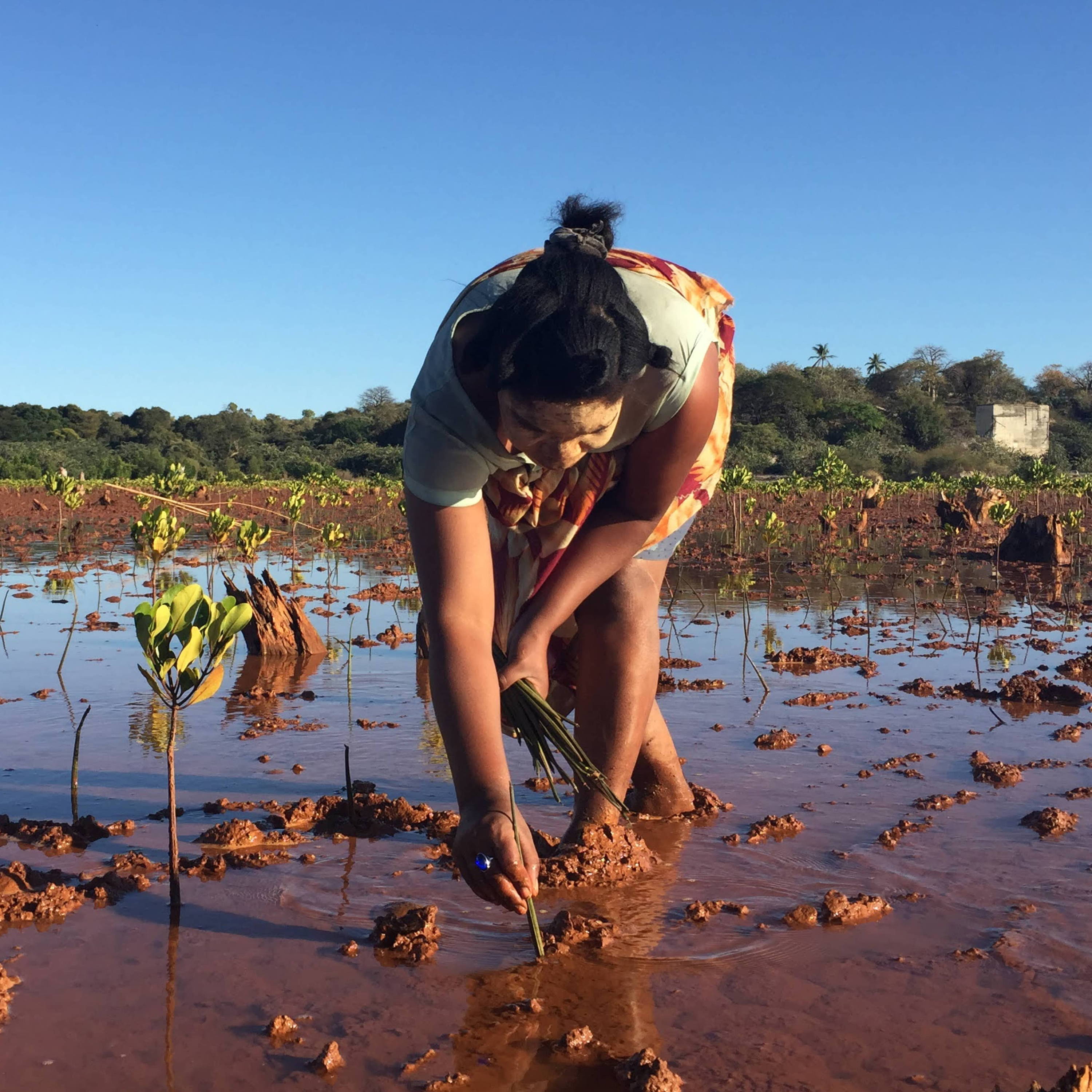 Mangroves have an enormous capacity for sucking up carbon dioxide and other greenhouse gases! They're among the most carbon-rich tropical forests, storing up to four times more carbon than rainforests.
And once the greenhouse gases (i.e. nasty emissions) have been sequestered out of the air, they're trapped in flooded soils for thousands of years.
Want carbon capture technology? Look no further than mangroves.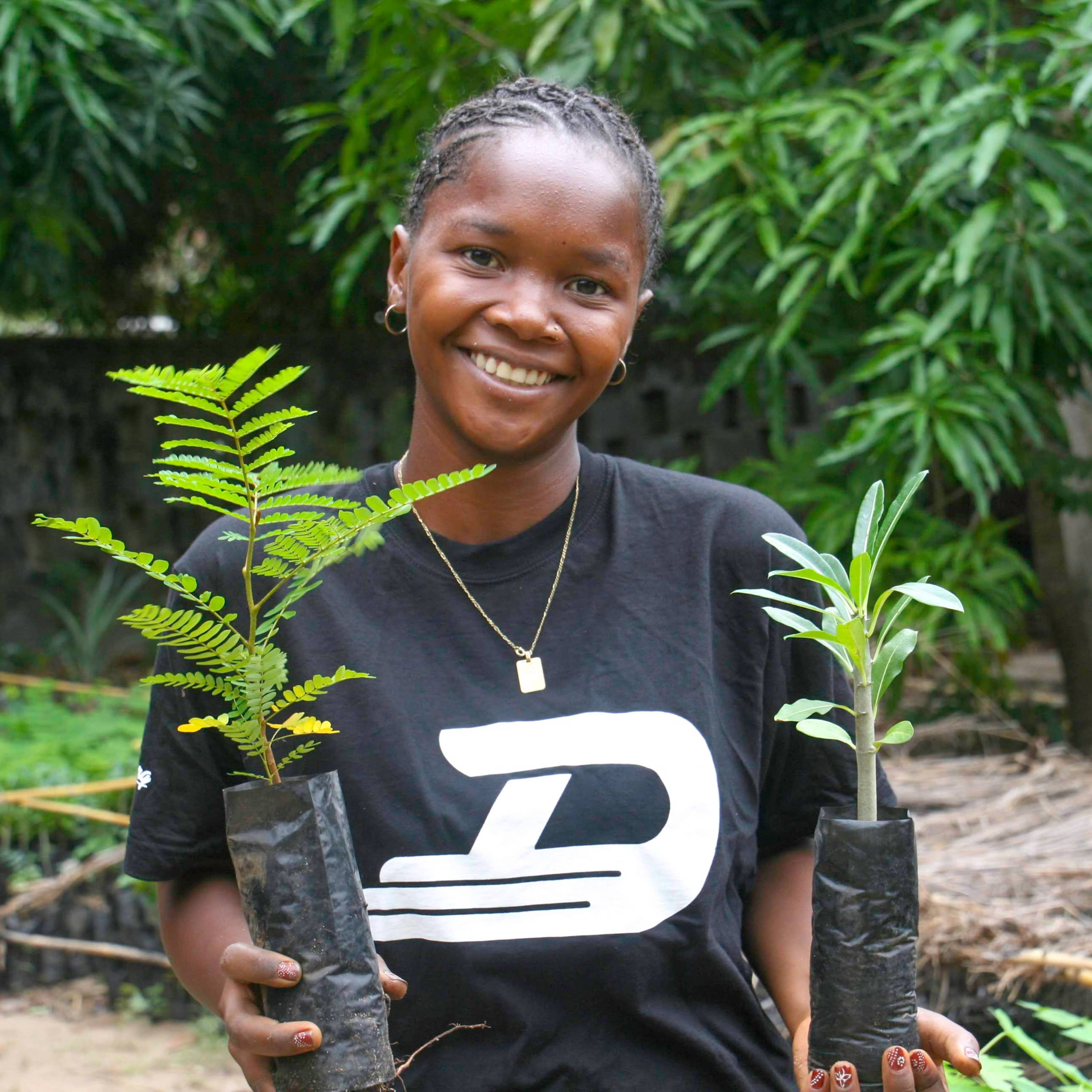 Female empowerment is crucial to solving the climate crisis. Women and girls are disproportionately vulnerable the climate crisis due to existing inequities.
The planting of your 100 trees empowers women by contributing to paying them a consistent income, often for the first time. Giving them independence and the ability to take care of themselves and their families.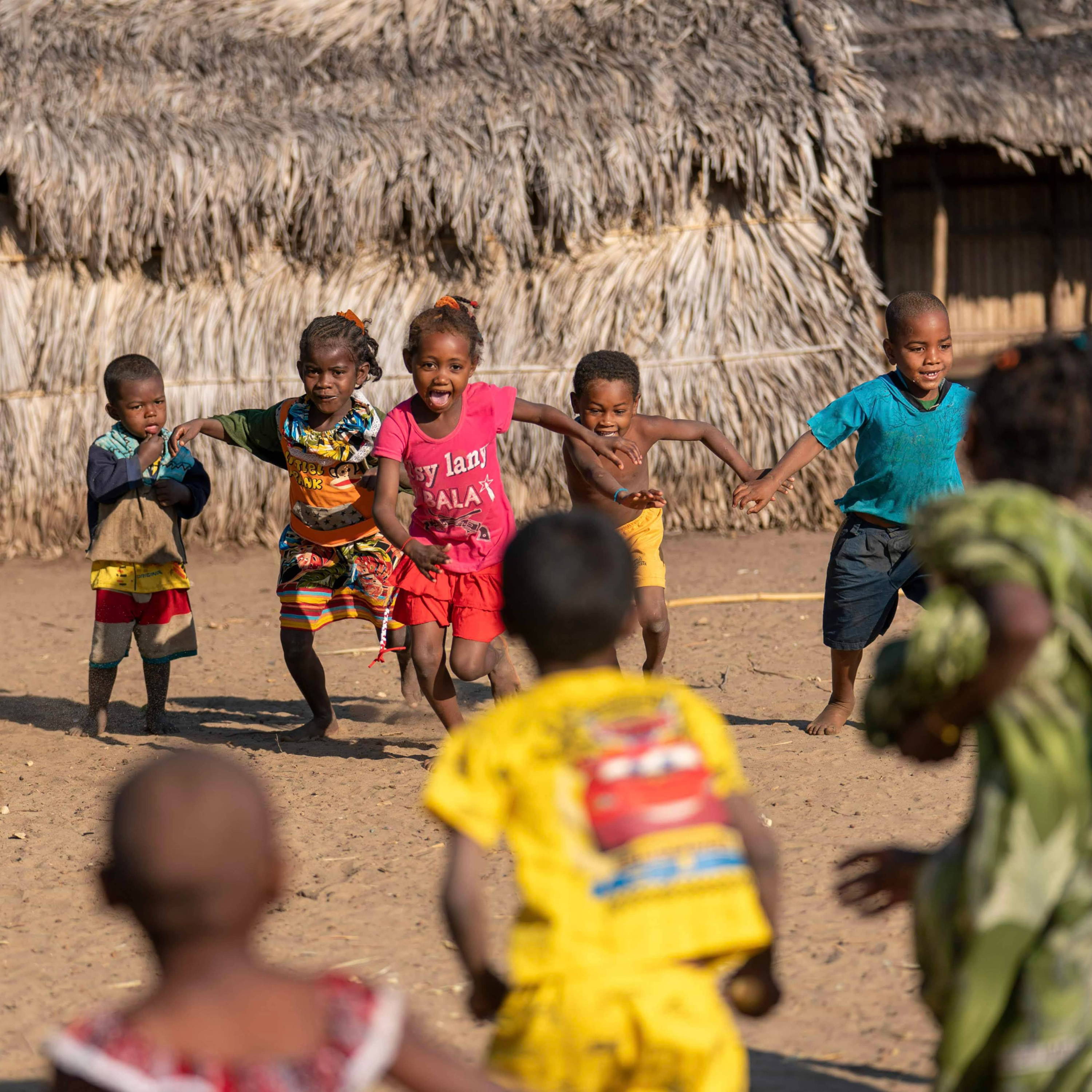 People who are suffering the impact of deforestation are already living in extreme poverty. Healthier ecosystems means fisheries and farming become a stable food source and cleaner water is more readily available for communities.
'Employ to plant' also means children are able to go to school for the first time, access to basic healthcare for families and increasingly the formation of micro-enterprises, possible as a result of planters having a stable income.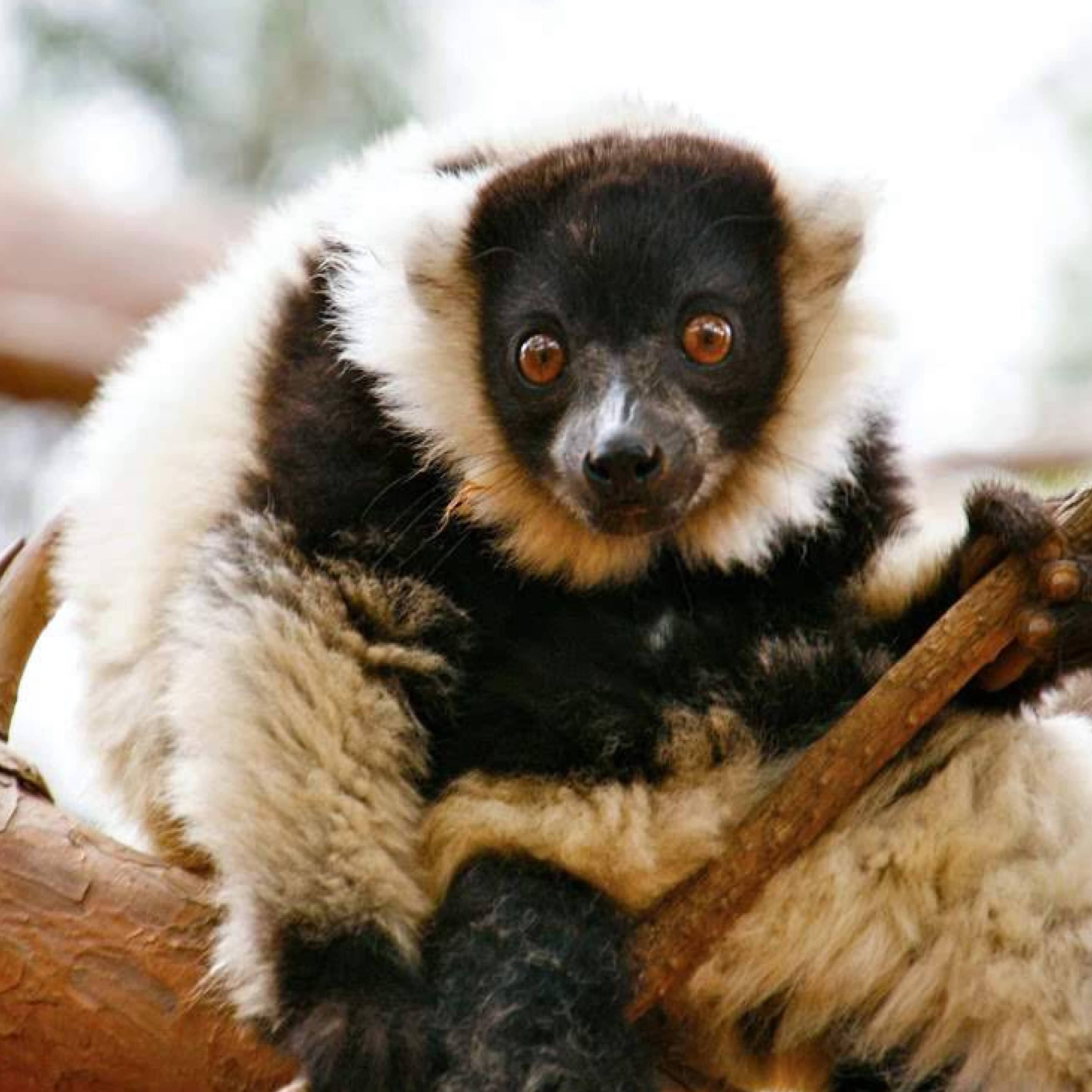 Restoring vital habitat brings back and protects the diverse and unique ecosystem on Madagascar. Both mangroves and dry-deciduous forest trees act as pioneer species which then allow natural regeneration to "kick in" with a more diverse and mature ecosystem to develop.
The reintroduction of wild animals also accelerates the recovery, for example, brown lemurs are great seed dispersers because their manure boosts natural regeneration of forests. Hint, endangered species of lemurs are on the rise again!
There's two main types of trees being planted, native mangrove species on the coast and native dry deciduous species inland.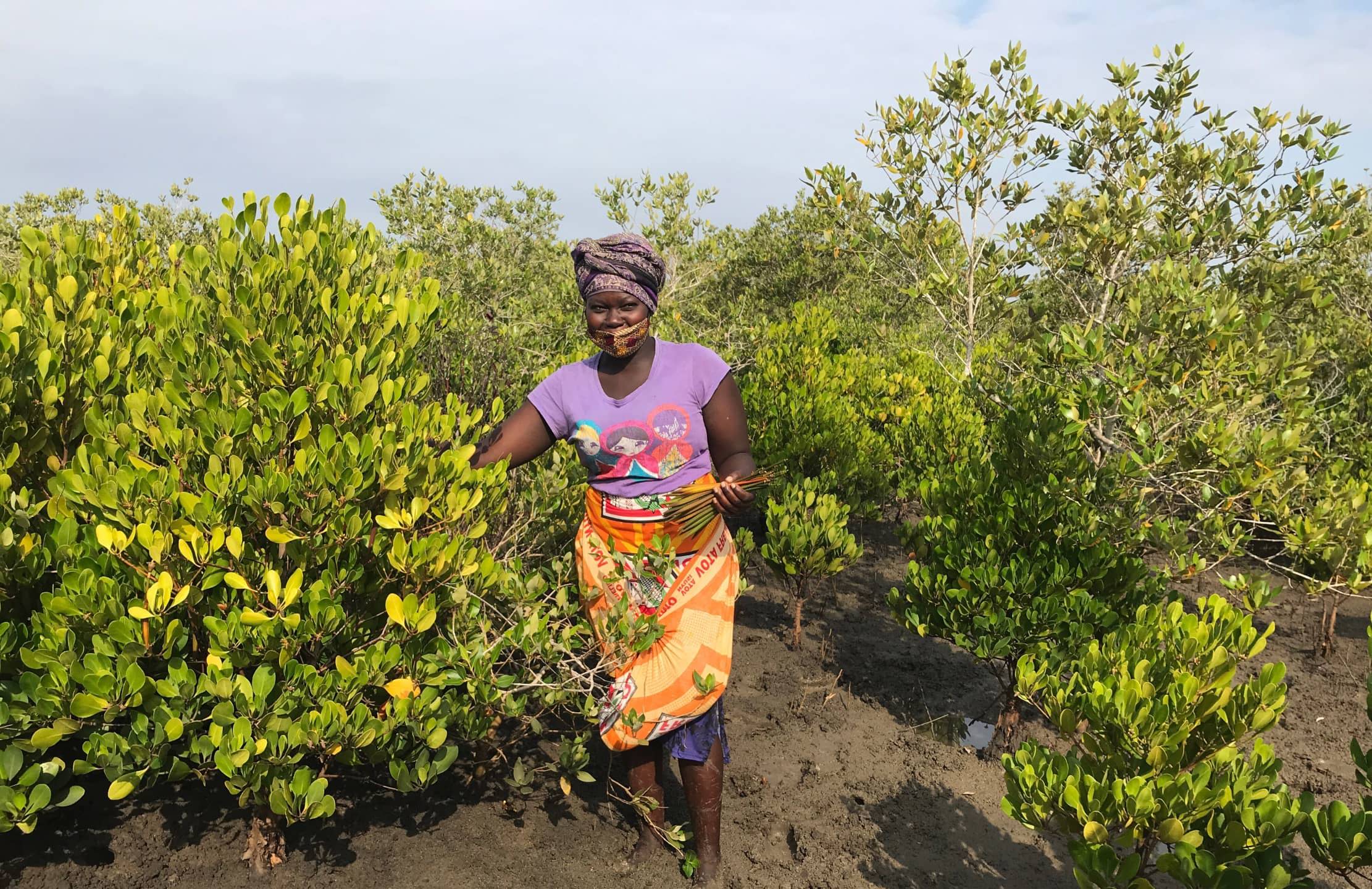 Mangrove "seedlings" are called "Propagules". Unlike most plants, who seeds germinate in soil, mangrove plants are viviparous, i.e., their seeds germinate while still attached to the parent tree.
For reforestation projects this is really positive. It means the immature seedling phase can be avoided and instead, villages can collect propagules from existing more mature mangrove planting sites to be planted almost immediately. This saves a lot of time and money!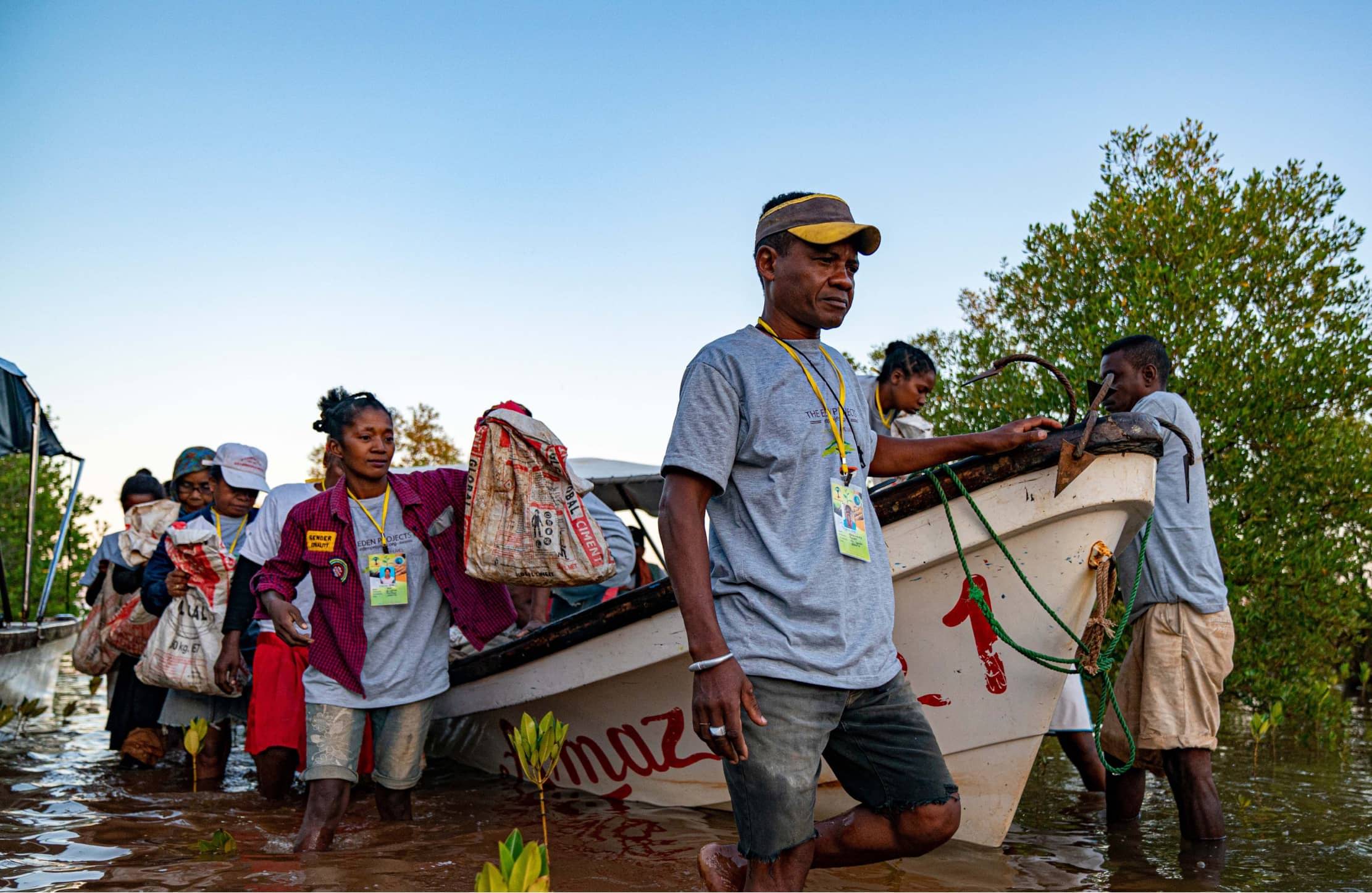 The propagules are taken back to the village, counted, placed into big sacks (weighing about 20 kgs) and marked ready for planting at a new site.
Boats and canoes are used to transport the propagules and crews with careful planning around tides and safety.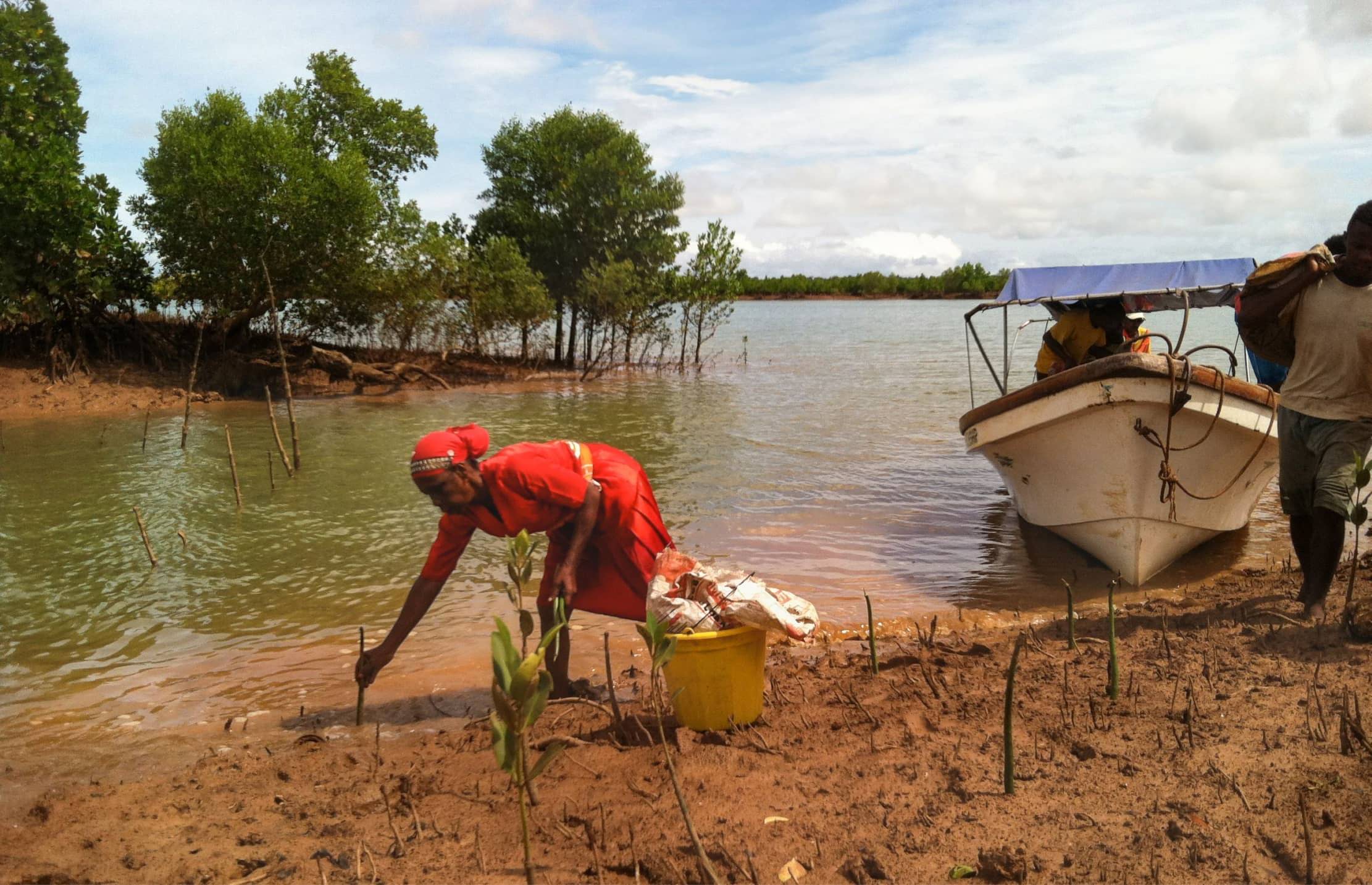 Planters work in teams to cover big areas. It's hard work, requiring the planters to walk in thick mud distributing the propagules and carefully pushing them about 10 cm into the mud. A big crew can plant many thousand in a single day.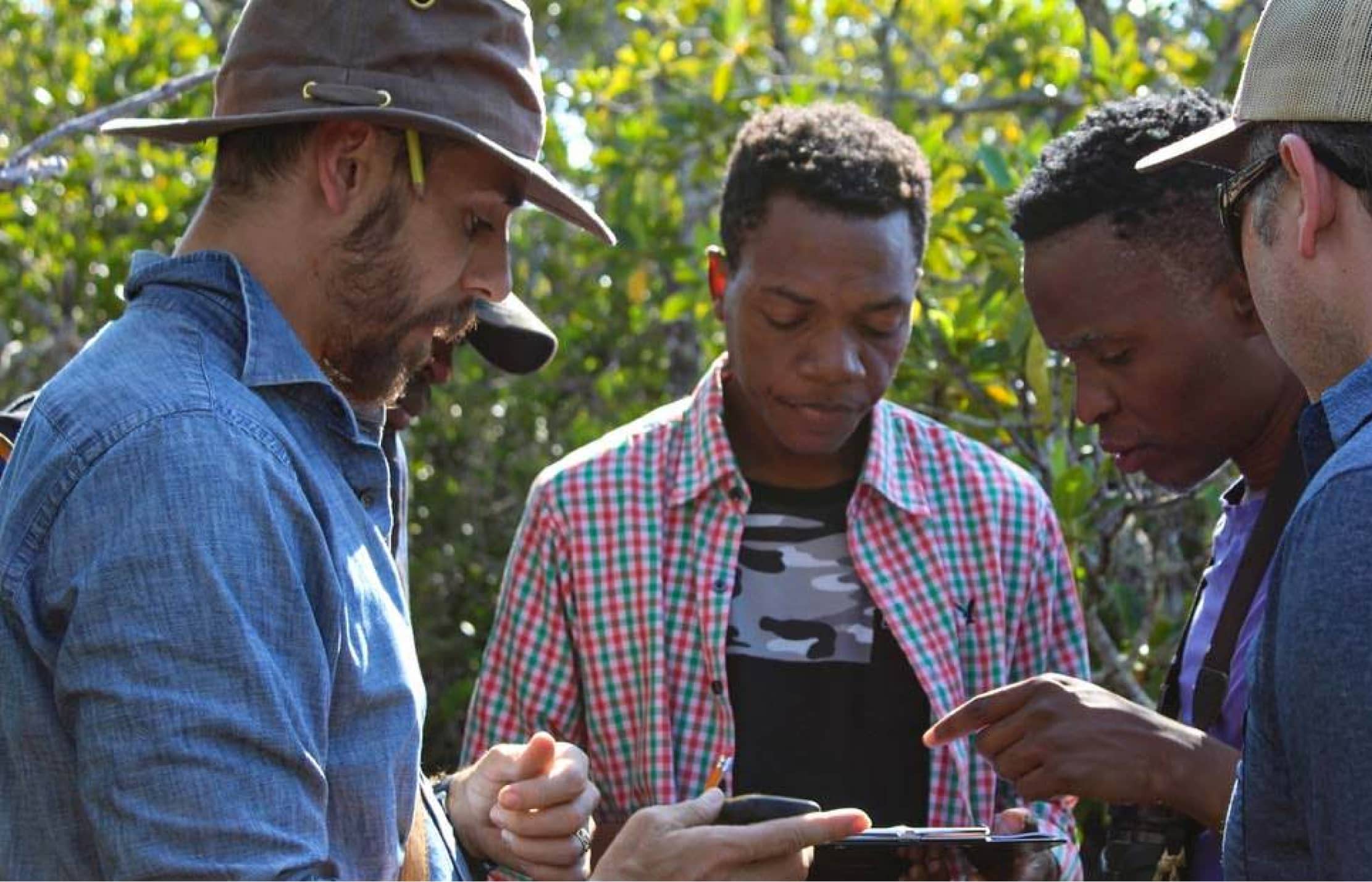 Our planting partner Eden Reforestation has developed a reliable system for counting and storing the number of seedlings and propagules planted. Photographic documentation, drones and representative sampling is also used to monitor projects.
AND! Bonus.At mangrove sites, natural regeneration has been found to exceed 150% of the original number planted. That means your 100 trees are more like 150 trees!:)
Planting Dry Deciduous Forest Trees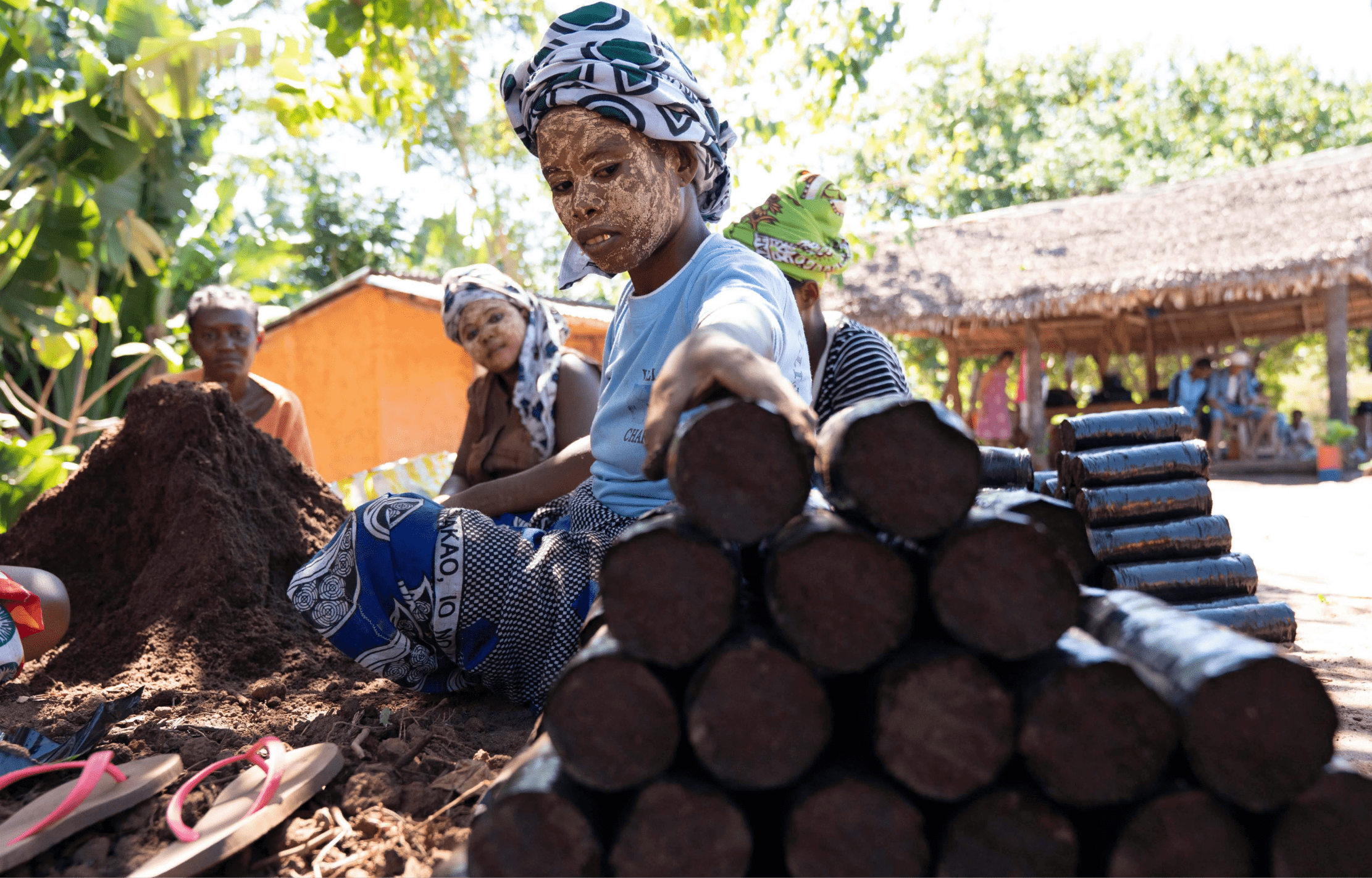 There are lots of steps and different ways to prepare seeds for the various species of trees for planting to restore dry-deciduous forests.
Villages often organise and operate different parts of the process. Examples include collecting and populating various seedbeds with an abundance of seeds. Or preparing and packing compost into tubes for small seedlings or placing seeds into small marble-sized balls made of clay, compost and soil for planting in small holes during the rainy season.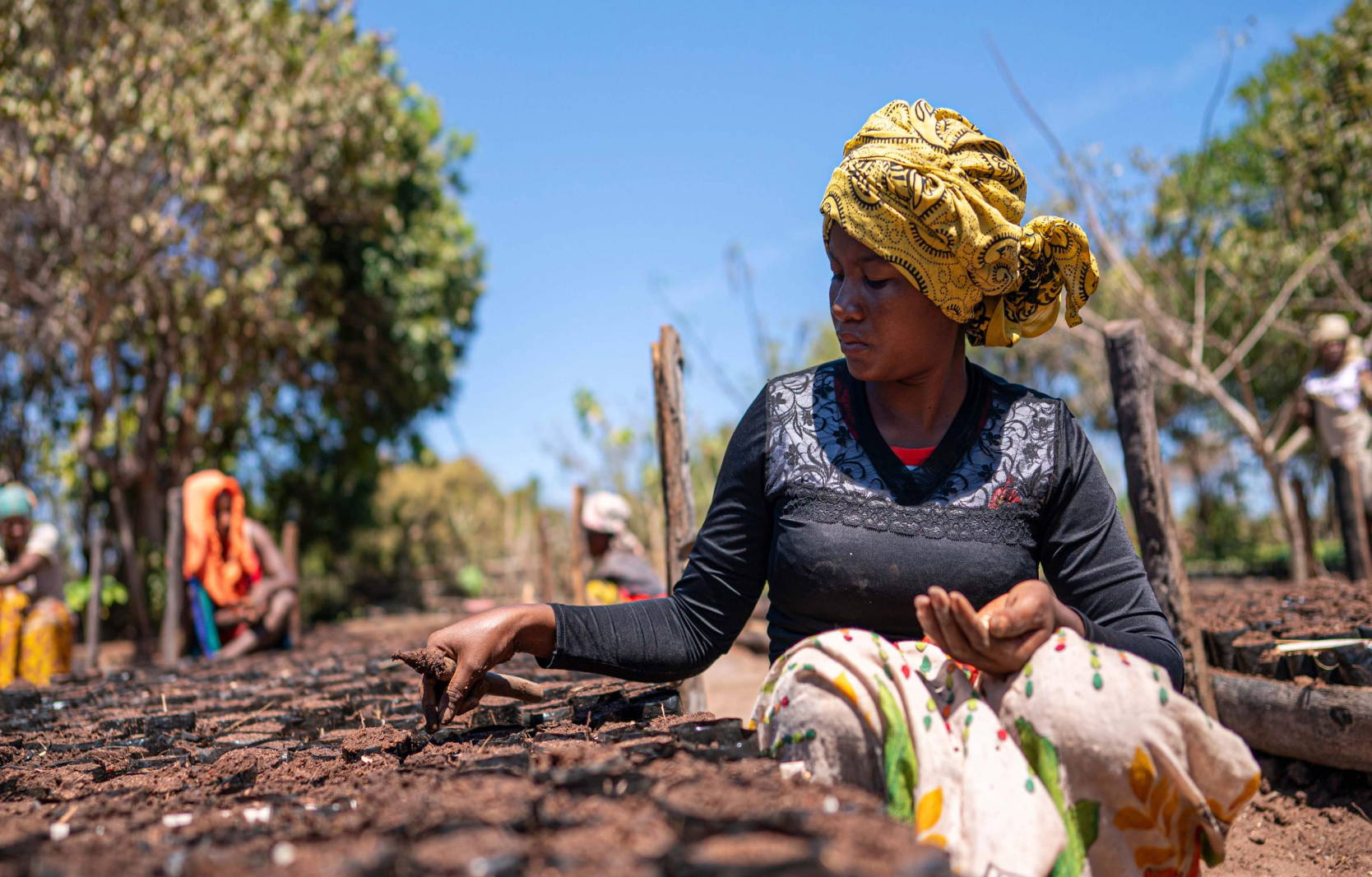 Nurseries vary in capacity from 25,000 to 400,000 seedlings and although it's a slower process, ensures diversity at planting sites of various native species. Bare roots are also transferred from a healthy forest floor to a planting tube and then nurtured in a nursery and planted in a deforested area, helping to quicken total reforestation.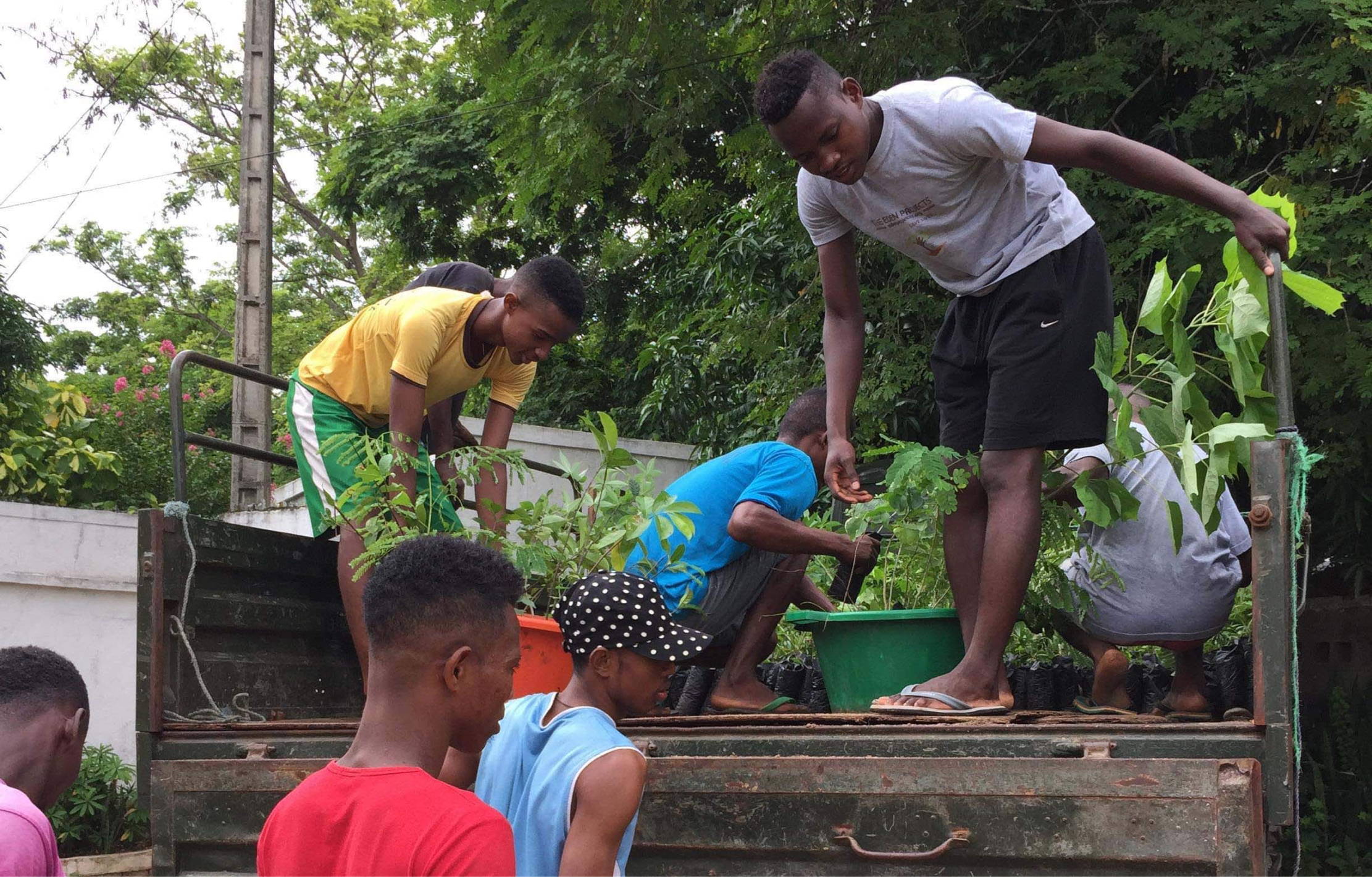 The seedlings are much heavier than propagules and are transported over land using small trucks. The site is also prepared in advance, clearing weeds and anything that might hinder the seedlings, ensuring the highest chance of success.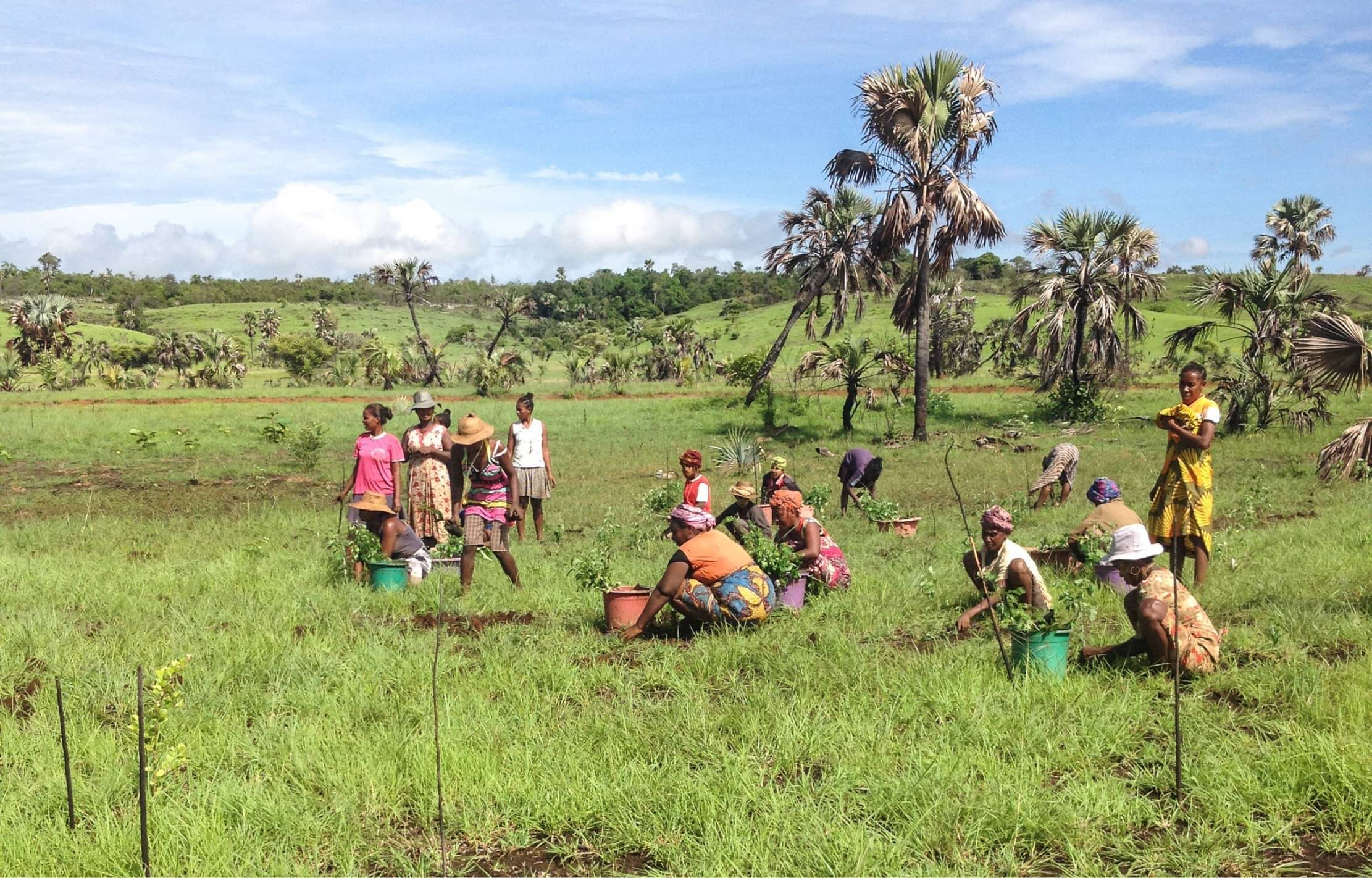 Teams work together to dig small holes and plant the seedlings. Planting of dry-deciduous occurs during the rainy season which happens from October to April.
The last step is to ensure the plants are protected. The local communities are the ones planting the trees, giving them a sense of ownership over the trees and restored forests, meaning they protect it with great care. Eden Reforestation Projects also hires guards in some instances to protect forests.

Cooldown Studio has an official partnership with Eden Reforestation Projects to plant 100 trees with each piece of artwork sold.
We report our sales data to them monthly.